Andreas Georgotas
| | |
| --- | --- |
| Field: | String Theory and Practice: Viola |
| Rank: | Professor |
| Government Gazette: | 826/24-8-2017/τ. Γ΄ |
| Telephone: | +30 2661087541 |
| Email: | ageorgot@ionio.gr |
---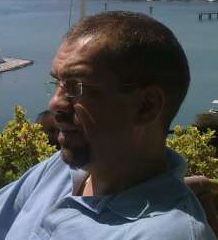 Georgotas Andreas: Curriculum Vitae
Size: 260.06 KB :: Type: PDF document
Andreas Georgotas was born in Corfu, Greece, studied with Y. Vatikiotis, D. Dragatakis, Th. Antoniou, H. Xanthoudakis, I. L. Kalavrytinos, P. Seymour, M. Zaretsky, R. Hyllier and L. Foss, at the Orphioum and National Conservatories, at the National & Kapodistrian University of Athens (Bachelor's degree), Boston University (Master's degree), The University of York (Master's degree), and the Ionian University, from which he was awarded his PhD in music.


He is the recipient of numerous awards and scholarships (Gerondelis Foundation Scholarship, Eleni Gatzoyiannis Scholarship, Alexander S. Onassis Public Benefit Foundation Scholarship, Megaron- Athens Concert Hall Composition Award (Greek Composers Workshops 1999, etc).


He has taught or performed as viola soloist and as a member of chamber groups at well-known institutions of art and science and at festivals abroad (Arnold Schoenberg Center- Austria, Universita Ca Foscari Venezia, Istituto Ellenico di Venezia- Italy, Koninklijk Conservatorium- Holland, Akademia Muzyczna Karol Lipinski - Poland, Mahidol University- Thailand, The University of York- UK, Boston University, Bowling Green State University, The College of William and Mary, The University of Toledo, Indiana University Bloomington, Louisiana State University- USA, etc). He has recorded many works and published essays and books on viola; also, he has received many commendatory reviews (Strand Magazine, Journal of the American Viola Society, Kolner Stadt-Anzeiger, etc).


He is a member of the Hellenic Composers' Association, of the Hellenic Music Research Lab and the Early Music Lab in the Department of Music Studies of the Ionian University, of the Ionian Piano Quartet and the Ionian Early Music Ensemble.
Updated: 16-01-2013
---
Back