Ntourou Maria
| | |
| --- | --- |
| Field: | Music and Composition Higher Theory |
| Rank: | EEP |
| Telephone: | 2661087509 |
| Email: | mntourou@ionio.gr |
---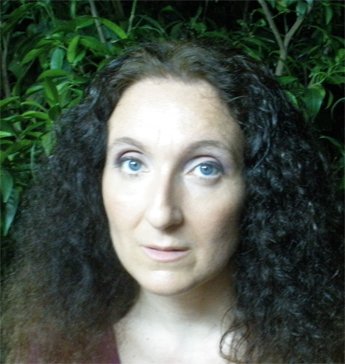 Ntourou Maria: Curriculum Vitae
Size: 217.72 KB :: Type: PDF document
Maria Ntourou was born in Athens and studied piano (teachers: Anna Karamanou, Eleni Danopoulou), harmony, counterpoint, fugue (teacher: Amarantos Amarantidis) in the National Conservatory and composition in the École Normale de Musique de Paris (teacher: Yoshihisa Taira) and in the Athenaeum Conservatoire (teacher: Kostas Varotsis). Her works have been performed in Greece and in Europe.
She is a regular member of the Greek Composers' Union and of the Hellenic Musicological Society.
She was awarded a doctorate from the Department of Music Studies at the University of Athens; her thesis was a detailed analysis of the later works of the composer Yiannis A Papaioannou (supervisor: Olympia Psychopaidis Fragou).
As musicologist she supervised the edition of the works of Maria Kalogridou and the third edition of the Catalogue of Works of Yiannis A. Papaioannou.
She has participated in international and diverse music education and musicology conferences and she wrote the Curriculum and the Teachers Guide of the lesson "History of the European Music" for the High Music Schools.
She has taught music theory in School of Music Studies, of the Aristotle University of Thessaloniki, in several conservatories of Athens and province, including the National Conservatory, the Cholargos Conservatory and the Dimopoulos Conservatory, and in Siatista Music School which directed from 2011 to 2017. She was a member of the Organisation of Teacher Training.
She has a fluent knowledge of French, English and Spanish and holds a degree in Italian Language and Literature from the Aristotle University of Thessaloniki.
She also studies and writes poetry. Her poems have been published in the daily press and included in the second volume of the Poetry Anthology of the publishing house "Nea Skepsi".
Her research interests are focused on the approach, analysis and diffusion of the Creek Composers work of the 20th and 21th century and in the approach of the music rendering of poems by K. P. Kavafis.
---
Back
DEPARTMENT
Department of Music Studies
Old Fortress
Corfu, 49 100
Secretariat: Tel. +30 26610 87522
Postgraduate Program: +30 26610 87523
Library: +30 26610 87551
Fax +30 26620 26024
e-mail:
music@ionio.gr